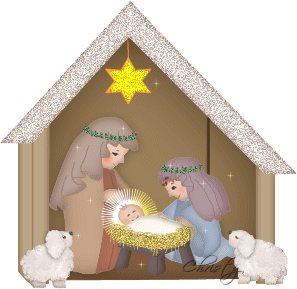 May the grace of Our Mighty Father be with you all during this eve of Christmas.
Have a blessed Christmas and a happy New Year.
T
o all my friends and readers. I pray that happiness be at your door and leave the gift of God's peace, love, joy and good health behind. May the good times and treasures of the present become the golden memories of tomorrow. I want to wish you all a Merry Christmas and a Joyous New Year to your Family. Merry Christmas!!