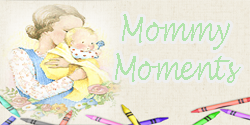 Another exciting theme for
Mommy Moments
participants, it's all about Part of the family.
Hubby's side
: I am so blessed and thankful that I have a wonderful in-laws. And I love them so much they respect me and love my kids. My mother in-law is so sweet and caring mom, she's always there to comfort us but I feel sorry that my husband's Father had died before I met him. He must have been a great man to raised such a marvelous kids. About hubby's two siblings as the years go by we became closer and closer, we keep in touch regularly and I am happy that I have a loving in-laws.Thank God :)
(
Sorry for not posting their pictures. I will ask for their permission first
)
My family
: My mom and my dad is in their 50's and last august 7 my parents just celebrated their 31 wedding anniversary (
happy anniversary
). My dad, he is the best dad/lolo daddy for us. He's friendly, caring and fun to be around. He's awesome grandpa to my two daughters. My mom is generous and loving she comforts us and she's always there for us . My kids are so close to my dad and mom.
Kei's favorite lolatita/ tita Marlen
Join us here in
Mommy Moments
.