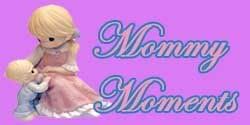 If we mothers can figure out the tricks on how our kids stop making any mess. I guess every mother in this word will rejoice! The old saying that kids will be kids is true, they love to play and making some messy things is natural for them
I guess
. Every time my kids room starts to look like a tornado hit in or even our masters bedroom {My kids love to play there sometimes } that's the time I asked them that they should pick up all their toys and put it in the basket and both of them should clean the room.When I said
Clean up
! Give them an hour or two all the toys and other stuff will be back to where it was.
This is so funny. When I told her to
clean up your toys
! instead of picking up all the toys she suddenly grabbed the vacuum cleaner and she told me that it's much easier if she'll use the vacuum to clean up her toys!
Masters Bedroom
She likes to play to a
wide-
open
cabinet and from there she jumps and roll herself on the bed.
The new stunt kid is in town eheheh!!!
Join us here in
Mommy Moments
. Have a great weekend!!